Warning: Graphic content.
An actress claims Harvey Weinstein sexually abused her in a hotel room while his assistant was waiting outside, a court has heard.
Known to the court as only Ashley M., the anonymous woman recounted the act from 2003 while she was a dancer on the set of Dirty Dancing: Havana Nights, which Weinstein's former company, Miramax, produced.
Then aged 22, Ashley M. says she was picked out of the cast of dancers and was taken outside for a private conversation, she told the Los Angeles Superior Court on Tuesday for Weinstein's Los Angeles trial, according to the New York Post.
READ MORE: Tom Brady and Gisele Bündchen announce divorce after 13 years of marriage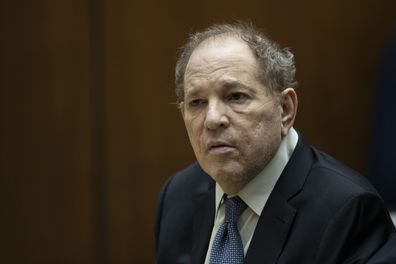 "He said it would just be a naked massage … and not to worry about it," Ashley M. tearfully told the court, "He said, 'Look at Gwyneth Paltrow and what it did for her career.'"
She rebuffed his advances as break was called for dinner, but when she returned, Weinstein was still waiting for her, along with his assistant at the time, Bonnie Hung, she claims.
She said that Weinstein was "very aggressive", ordering her to get into a limousine.
"I gave her (Hung) a look like, 'Can you help me' with my eyes," the actress recounted.
"She looked me in the eyes and said, 'Don't worry. I will be with you the entire time. He just wants to talk about projects.'"
READ MORE: Great Balls of Fire singer Jerry Lee Lewis dies, aged 87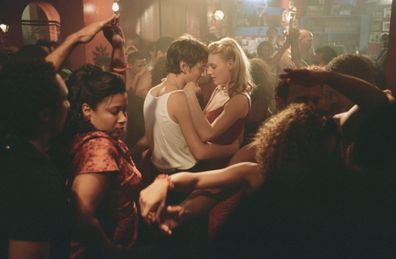 The actress said while she was anxious during the short car ride to the hotel, she was assured by Hung's presence.
"I was worried but yet I felt comforted that Bonnie was there … but I was wondering what was going on," she told the court.
When they arrived at the hotel, she realised that they were not in fact going into a meeting room, but a private room.
"Harvey opened (the door) and he went in, then I went in," she said, sobbing. "And Bonnie shut the door behind us."
She told the court he shoved her onto the bed, took off her top and bra, and then undressed himself, assuring her, "'It's not like we're having sex … it's naked cuddling,'
"I was like really scared. I didn't know what to do. I said stop. I just remember in my head saying, 'What do I do?' I knew he was just really big and Bonnie most likely was out there. I didn't know what to do," she said.
READ MORE: Katy Perry reveals the real reason why eye 'twitched' onstage
She said she couldn't see Weinstein's genitalia, but could see him making a motion as he was masturbating.
She then claimed, "He ejaculated on me … on my breasts and some got on my face."
As she cleaned herself up, Ashley M. recalled she remembered feeling "thankful" she wasn't raped.
Upon opening the door, she saw Hung waiting just outside, holding a clipboard and avoiding the actress's gaze. The three then took the limo back to the Havana Nights set.
READ MORE: Inside The Rock's years-long friendship with Melbourne-based artist Danielle Weber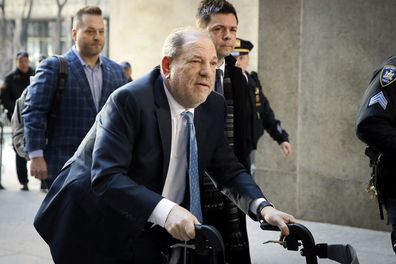 The actress said couldn't bring herself to tell anyone about the ordeal – not her mother, her fiancé, or even anyone on set.
"I felt like, at the time, everyone was afraid for their careers," she said, "No one helped me at the dinner. Why would they help me now?"
Ashley M.'s witness testimony is part of a series of "prior bad acts" that the law allows prosecution to present in sexual assault cases to determine a defendant's pattern of behaviour and show their intent. However, Weinstein will not be facing charges regarding Ashley M.
The former Hollywood producer is currently serving a 23-year-long conviction in New York and is now facing charges from four different women with 11 counts against him in total in Los Angeles, the home of Hollywood and his former domain.
For a daily dose of 9Honey, subscribe to our newsletter here.