Adele has revealed the extent of her back issues during a recent concert at her Weekends with Adele Las Vegas residency.
Speaking to the crowd, the Easy On Me singer admitted, "I have got really bad sciatica in my left leg and my L5 disc is not f––ing there any more. It's worn away," The Evening Standard reports.
The L5 vertebra is the last section of the lumbar spine and injuries to it often cause sciatica, as well as numbness and weakness in the legs, according to SpinalCure Australia.
READ MORE: '$300k in 24 hours': Iggy Azalea's whopping career change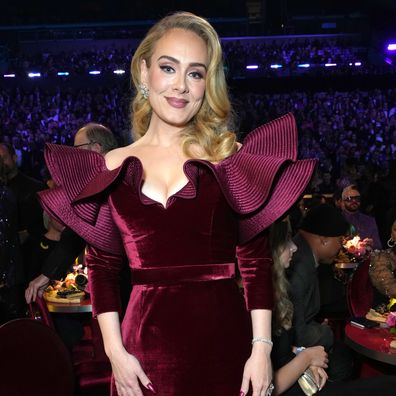 READ MORE: Kelsey Grammer's regret after co-star's death
Adele has been open about her back issues over the last few months, admitting she's struggled with a bad back since she was a teenager.
During her New Year's Eve performance last year, the singer revealed that her pain is so bad, she often has to "waddle" when she walks around.
Interestingly, this could explain why Adele was noted to not be getting up to stand for winners and performances during the recent Grammy awards.
For a daily dose of 9Honey, subscribe to our newsletter here
Adele has also revealed in the past that a prank played on her by her son Angelo left her with a slipped disc.
In an interview with Elle last year, it was revealed the Grammy-winner "slipped her L6 in January 2021, when Angelo jumped out to scare her as she came out of the bathroom."
In November 2021, Adele told The Face magazine: "I've been in pain with my back for, like, half of my life, really. It flares up, normally due to stress or from a stupid bit of posture."
She did reveal that after she started working out regularly, her pain level improved.
"Where I got my tummy strong, down at the bottom, which I never had before, my back don't play up as much. It means I can do more, I can run around with my kid a little bit more," she said.
READ MORE: Paul McCartney's surprising career move