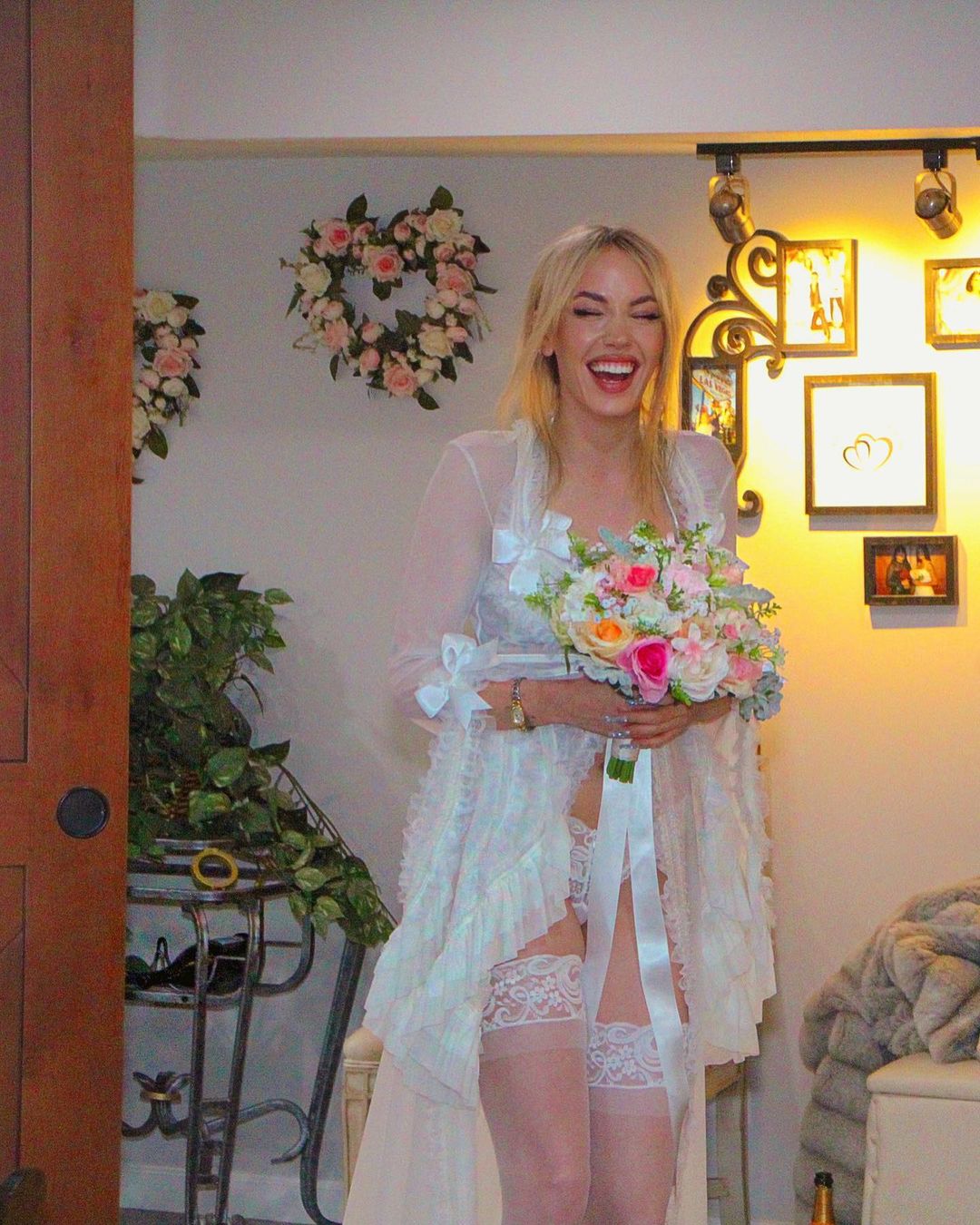 One day after obtaining a marriage license in Las Vegas, Lily Allen and Stranger Things actor David Harbour were married at the Graceland Wedding Chapel in Sin City.
The ceremony, which took place on September 10, was officiated by an Elvis Presley impersonator.
The 35-year-old British singer shared a series of photos from their big day on Instagram, as did Harbour, who playfully referred to his new wife as "the people's princess".
"In a wedding officiated by the king himself, the people's princess wed her devoted, low born, but kind credit card holder in a beautiful ceremony lit by the ashen skies courtesy of a burning state miles away in the midst of a global pandemic," Harbour, 45, captioned a photo of them outside the chapel.
"Refreshments were served at a small reception following."