If you live in Florida and have recently purchased lettuce, you might want to check the label to see if it's one of the products being recalled over a risk of contamination from salmonella, according to an announcement from the U.S. Food and Drug Administration (FDA). Kalera is voluntarily recalling 633 cases of Krunch, Butter, and Romaine whole-head variety lettuce that were sold under the Kalera brand name to sites across the state.
Why Kalera lettuce has been recalled
In a routine food safety inspection of their inventory done by Kalera, the presence of salmonella showed up in two lots for six different kinds of whole-head lettuces. Kalera reported the issue to the FDA; so far, there have been no reports of illness to the company. Salmonella can cause serious and sometimes fatal infections in children, elderly people, and others with weakened immune systems. Healthier individuals can suffer from fever, diarrhea, nausea, vomiting and abdominal pain.
The Orlando, Fla. company says it is recalling 633 cases of Krunch, Butter, and Romaine whole-head variety lettuces with lot numbers 001293 and 001294, sold under the Kalera brand name. The lot number can be found on the front label on the bottom center. See an example the label from the FDA here. The affected lettuce is limited only to those produced in the Orlando farm and distributed to retail and foodservice customers in Florida.
What to do if you have recalled lettuce
If you have the products in your refrigerator, the FDA recommends you discard them and not consume them. You can get a refund by contacting Kalera at (407) 574-8204 Monday through Friday from 9 a.m. to 5 p.m. ET. Make sure to thoroughly clean any surface the lettuce came into contact with to avoid cross contamination.
G/O Media may get a commission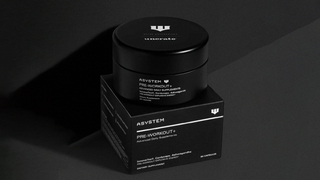 15% off
ASYSTEM – Pre-Workout+
Bruce Wayne-inspired
Pre-Workout gives enhanced energy and better recovery for your long workouts, with InnovaTea and Tibetan Cordyceps to fuel you.