Note: This is a guest post by Stephanie Giese of Binkies and Briefcases.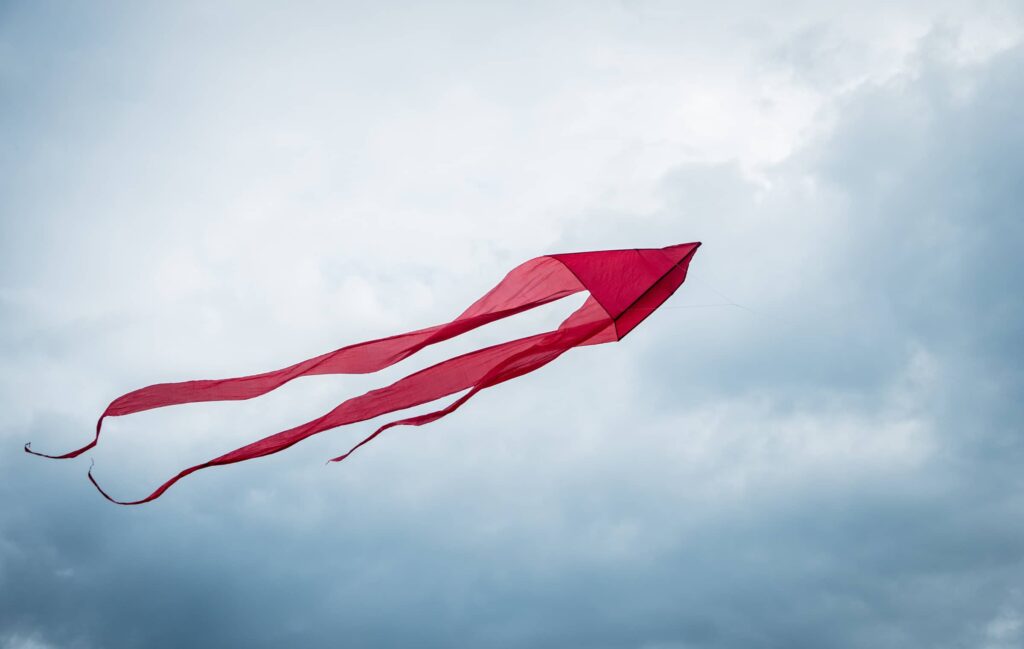 I credit minimalism for saving our family, and I truly don't think that's an exaggeration.
In 2018 my husband and I were foster parents. We had three children who were already officially part of our family, and were headed to court to adopt two more children who had been placed with us for over a year.
It was a difficult placement, not because of the children, but because of their previous life experiences. We spent a lot of time in and out of court and they were even called to be witnesses in a criminal trial that extended over months. My oldest son was also extremely sick.
It was a year of intense stress and growing pains. We had a nice, large home in the suburbs and two cars. We also had over $120,000 worth of non-mortgage debt.
We had tried for years to conquer that debt, going to classes at our church, reading books, watching videos, and creating spreadsheets about debt snowballs. Yet the debt just kept growing because our debt didn't actually come from overspending.
Yes, we had a big house, but we shared our home with my mother, and split the living expenses.
We went to church clothing exchanges and our furniture came from Craigslist or was handed down from family. Our children attend public school. I drove a fourteen-year-old minivan that didn't have air conditioning or working windows.
We had a nice paycheck, a small amount of savings (though it always tended to go immediately back into medical bills), and retirement accounts. My husband did also have some student loans, but we had already paid several of them in full by this point.
I thought, and still think, that we were actually being fairly responsible with our money. But there was still always so much debt. By 2019, our debt was primarily due to the medical expenses that come from caring for children with disabilities. And it just would not stop coming.
I kept reading advice to "stop the bleeding" by not going to restaurants or cutting cable, but we were already doing those things.
I'm sure "don't do that" is wonderful advice if your debt comes from buying designer clothing or season tickets to sporting events and you are able to pivot and make different choices in those areas, but it truly doesn't work at all to tell parents to stop taking sick children to hospitals.
Our debt didn't come from credit cards or poor choices, so putting my credit card in the freezer wasn't going to help. Our debt came from ambulance bills and doctors.
It seemed like there was always more month than money, and in the beginning of 2019, our oldest son spent several more months in the hospital. Thankfully, he is well now, but the experience piled even more debt on top of what already seemed to be insurmountable.
I knew we had to make drastic changes.
I felt lost and out of control.
I was desperately seeking a sense of calm in my life.
In January, I stumbled upon Marie Kondo's show on Netflix and latched onto the idea that, while I couldn't control the chaos going on around us, I could at least take control of the clutter in my own home. I started by clearing out my own clothing, and was thrilled with the sense of peace it brought, but I needed more. I began seeking out any information I could possibly find about Minimalism.
I read Joshua Becker's The Minimalist Home and I found The Minimal Mom's YouTube channel. I got so much encouragement from those resources because it opened up the idea that large families actually could live more simply and thrive.
If they could do it, so could I.
I started by cutting the amount of items we owned in half. Some people don't need a guideline, but for me having a specific goal was helpful. I would literally count each category and donate fifty percent of whatever it was.
For example, if we had fourteen blankets in the linen closet, I started by keeping my seven favorites.
I did that for everything: books, dishes, clothing.
I even got my children involved in the toy category. I told them we were fortunate enough to have more than we needed, and asked them to help me choose what we could give to other families who didn't have as much. We sat together and counted how many Barbies or toy dinosaurs we had, and I would ask them to pick a certain number of their favorites to keep in our house. If we had ten toy cars, I asked them which five were the best ones to keep.
I never made them donate something they weren't ready to part with, but if they told me they wanted to keep extras in a certain category, my response was always, "Sure, of course you can keep that. What would you like to pass on to someone else instead?"
At the advice of a friend, we donated some items that were harder to part with, like our large play kitchen, to the school and/or church nursery. That way our kids could still see their items and play with them, but they were out of the house and benefiting others as well.   
We went through the entire house twice, aiming to get rid of at least half of each category both times.
In the end, we had eliminated about 80% of our stuff, and somehow we still had more than we needed!
It took a full year to declutter our home, and it is still a work in progress. After the second pass, I might have had three blankets left in my linen closet. Now I only have one: the quilt we take to the beach.
There were so many benefits I hadn't anticipated. For example:
My own mental health was better.
I was no longer resentful of my family for the mess in our home.
My children are able to clean their rooms and put away their laundry independently.
It was easier to cook and make healthier choices in a kitchen that wasn't cluttered.
We could always find what we needed, there was no more searching for a certain shirt or pair of socks before school.
We were caught up on laundry and dishes for the first time ever.
Less things were getting broken.
My children were playing more intently with their toys.
Magically, we had more time together on weekends because we weren't spending hours cleaning, and our saving account started growing.
I have never really been a spender, but now I could buy things more intentionally.
I now knew how many shirts or pairs of pants each child already had and when they truly needed something. I started paying closer attention to the way we actually live. Suddenly, there was no real reason to buy my boys pajamas because they both prefer to sleep in athletic shorts.
It was okay to give myself permission to sell the expensive sewing machine and stand mixer even though they are nice and my mother gifted them to me, because I could admit I just don't have time to use them in this season of my life. (I did talk to my mom and ask if she wanted them first.) We were even able to sell large pieces of furniture like dressers because we had decluttered so many clothes that what we owned could now easily fit inside the closets.  
Watching truckloads of trash, donations, and sellable items leave your home is a real wake-up call about your impact on the planet and the values you are passing to your children. We started to live more sustainably.  
We realized that we didn't actually need as much space as we thought, and we stared to consider major life changes.
We knew we had to take a big leap if we were going to get out from under the debt. My husband applied for a job in a different state, in an area with lower taxes and lower home prices. He got the job and with it an increase in salary, and we also decided to cut the size of our home in half. We left a home that was over 3,500 square feet and bought one that was about 1,600 square feet.
It wasn't an easy or comfortable choice. It meant leaving friends, family, and established healthcare providers. But with the move came a lower mortgage payment, lower utility bills, and much lower real estate taxes. While we do now pay a small HOA fee because of the neighborhood we chose, our housing costs were reduced by over $20,000 per year, and we also automatically gave ourselves an additional four percent raise by choosing to relocate to a state with no income tax.
We intentionally purchased a smaller home in a resort-style community in Florida, where there is built-in entertainment for the kids and less outside maintenance for us to worry about.
Our new neighborhood is much more walkable. The kids walk or take the bus to school. We can walk or bike to local parks, restaurants, and a farmer's market. There are neighborhood pools, a game room, and outdoor movie nights. For the first three months after our move, we spent zero dollars on entertainment.
I rarely have occasion to drive and the pandemic made it easier for my husband to work from home, so our gas and car maintenance costs also went down considerably.
By the end of 2019, we had gone from drowning in debt to being completely debt-free besides our mortgage!
That may not last forever because we still have large medical expenses. But it gave us the jump start we needed.
More of our income is free to go to charitable causes. We opened college savings accounts or ABLE accounts for each of our children. We have taken our children to Disney World several times (although we still do it frugally because we can drive to the park from our house, and we get discounted tickets as Florida residents.) We have been able to plan weeks-long extended vacations for the first time in our marriage and pay cash for them.
Minimizing as a large family is possible. It's one of the best things we have ever done for ourselves and our children.
If you have been struggling with where to start, I would encourage you to pick just one category, such as your own t-shirts, and see if you can reduce the number by half. I'm so glad we did!
***
Stephanie Giese is a mom of five and an advocate for American children's mental health. She is the author of All I Never Knowed: Mental Illness, a Mother's Love, and a Broken System. You can also find her on Facebook.