Dame Emma Thompson is set to put the fear of God in a new generation of kids as nasty school principal Miss Trunchbull in new movie Matilda the Musical.
Based on the Roald Dahl favourite Matilda, the actress is talking on the role that's traditionally been played on-stage as a man, in a story about overcoming bullying – something the Oscar-winner knows something about.
Ahead of the film's world premiere to open the London Film Festival on Wednesday night (Thursday morning AEDT), Thompson told reporters that just like the title character, she too grew up getting lost in stories as a kid.
READ MORE: Why Tim Minchin never imagined Matilda the Musical would end up being a movie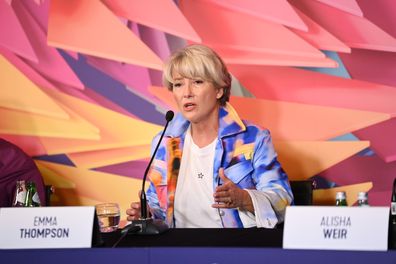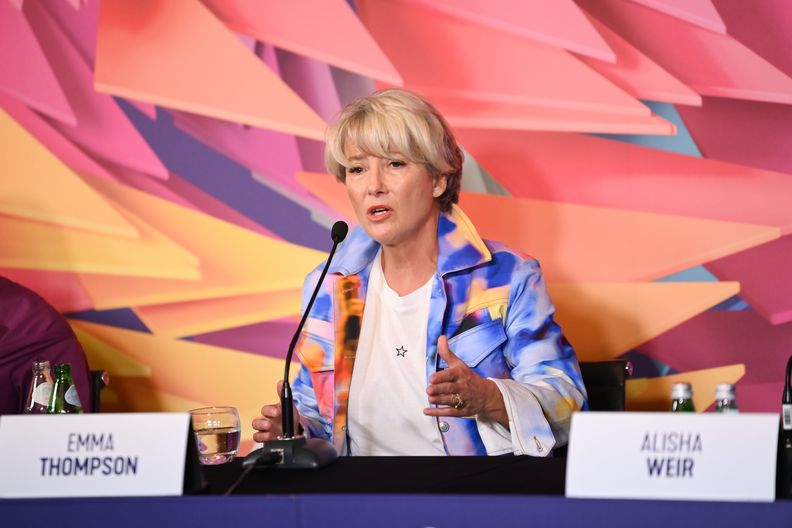 "I was bullied at school as well and read all the time and the books that really spoke to me were those ones were there was a true darkness," the actress said during a press conference in a London hotel.
"All of the authors I grew up with, you know, there's real darkness and you don't want to sugar-coat it, but it can't be too real," she added.
READ MORE: Author JK Rowling takes thinly-veiled swipe at actress Emma Watson
"It's a real balance isn't it, these stories – it's got to be frightening, but you've got to be able to contain it and get a kind of thrill from it."
One thing Thompson got a thrill from was playing the literary villain in the Dahl classic.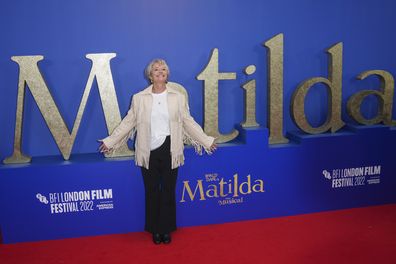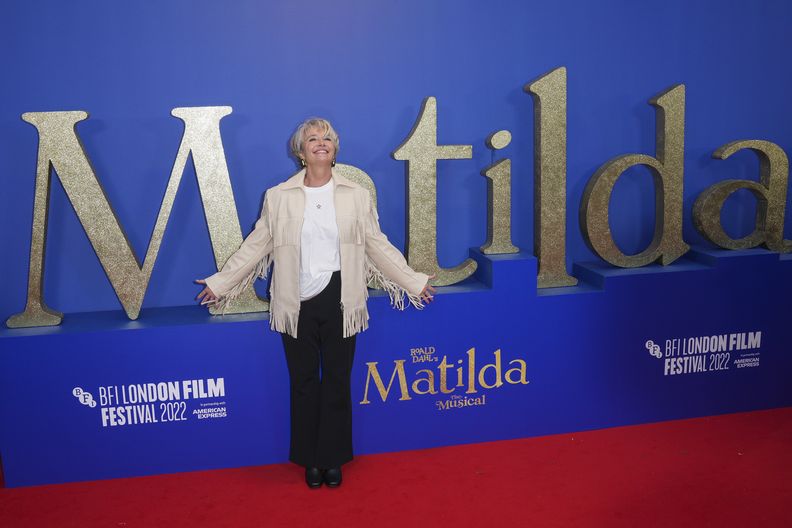 "Trunchbull is sort of cruelty personified really," the actress admitted.
Thompson attempted to find the character's evil from a place of what Trunchbull had been through as a kid herself.
"It's absolute bliss playing people like that because you just can indulge in your inner demons and let them out and it's thrilling and fun."
While the transformation from Thompson into Trunchbull physically, took a team of five people three hours each day on-set.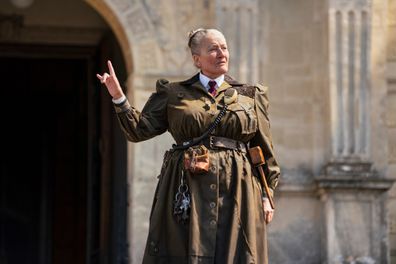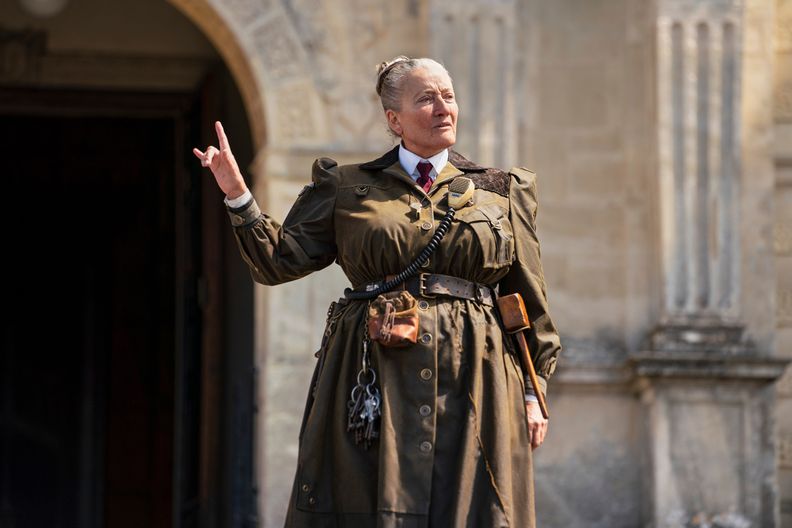 Shrouded in prosthetics and costuming, Thompson plays the controlling headmistress to ice queen levels of perfect but despite this, the children weren't actually afraid of the actress on-set, much to director Matthew Warchus' dismay.
Dame Emma said the kids recognised her only as children's character Nanny McPhee and they'd have a group hug each morning, joking that it was "wrong on so many levels" as they filmed amid COVID-19.
The actress even got an ice-cream van to set one day so the 200-strong cast of kids could have ice-cream, the cast revealed on the red carpet.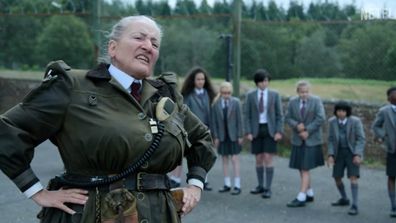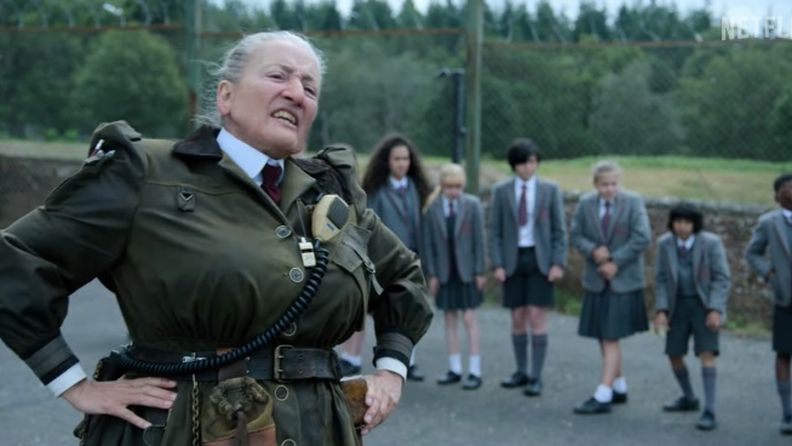 Having starred in a slew of films across a number of genres, Thompson says she takes most care and pride in her work in her children's movies.
"It's terribly important when I think 'making work for children isn't the most sacred work that we have?'. It has to be our best work. It has to be so good because they need to get the best of us as artists because then they'll take that as they grow older."
Matilda the Musical is set to be in cinemas around Australia in early December, before being available to watch on Netflix from Christmas Day.
For a daily dose of 9Honey, subscribe to our newsletter here