Former child star Dawn Lyn, from the beloved '60s family series My Three Sons, is in a coma after undergoing brain surgery to remove a tumour.
The news emerged after her former co-star Stanley Livingston shared the news with his followers on Facebook.
"Just found out my little TV Sis', DAWN LYN (Dodie), is in a COMA and fighting for her life," he wrote in a post.
READ MORE: Musician, 25, dies following germ cancer battle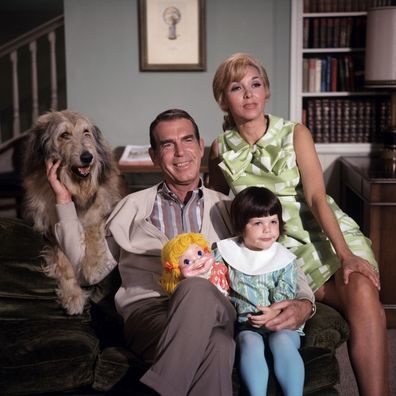 READ MORE: Machine Gun Kelly panned for 'mocking' Christianity
"She had surgery recently to remove a brain tumor. Please pray for her to have a swift and full recovery," he added.
Livingston has since revealed that Lyn is "unconscious [and] battling meningitis", but that her doctors are "optimistic".
Lyn played young Dorothy Harper Douglas on My Three Sons, appearing on the show from 1969 to 1972.
The show first aired in 1960, starring Tim Considine, Stanley Livingston and Don Grady as the three Douglas sons to father Steven Douglas, played by Fred MacMurray.
Livingston revealed that he had gone out to lunch with Lyn just a few months before, and said the recent news was "devastating".
"We had a great time reminiscing about our MTS days," he recalled. "Dawn is one of the nicest human beings I have ever known. Thoughts and prayers also go out to her husband, John, at this time. This is devastating news!"
READ MORE: The best airfryers to spend your money on in 2022
Co-star Tina Cola, who played Lyn's sister on the series has also shared some thoughts for her friend.
"My heartfelt prayers go out to my 'My Three Sons' sweet 'lil' sis', Dawn Lyn (Dodie) and her husband John," she shared on Facebook.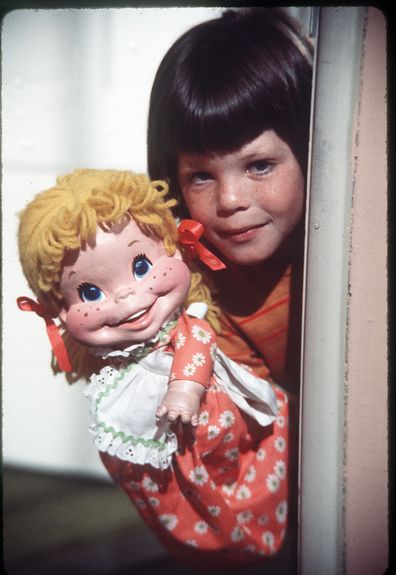 "Dawn is fighting for her life after undergoing brain surgery. I'm in touch with John and I will keep you all updated. Please keep her in your prayers as well. Tina."
It seems not many knew of Lyn's surgery, with Lyn's brother Leif Garret reportedly telling TMZ that his sister "never wanted anyone to know" about the surgery.
"Since it has been leaked on social media, I would really appreciate everyone's understanding that it has already been a difficult time having lost both of our parents and a cousin recently," he said.
READ MORE: Fiona Falkiner and Hayley Willis marry in beautiful Byron Bay ceremony