Just in time for New York Fashion Week, PETA's Schiaparelli-esque "sheep" took to the streets outside Spring Studios—the heart of the week's activities—to call on fashionistas to ditch wool. No animal should be exploited for clothing or accessories when it's easier than ever to create and buy vegan options.
PETA's "sheep" hit the streets on February 14, just minutes before a runway show. Our provocative costume made an impact, reminding passersby that animals are individuals, not fashion accessories.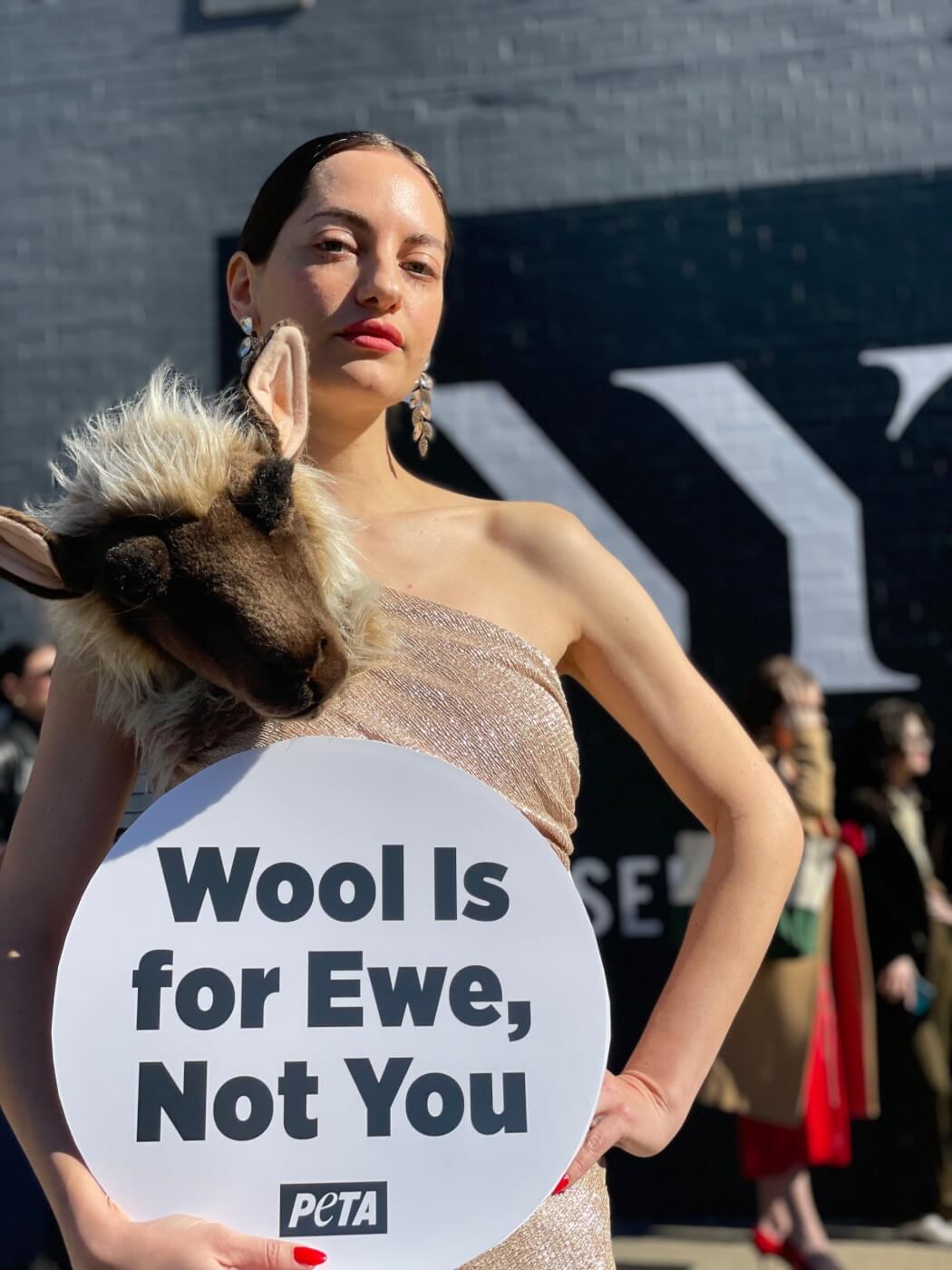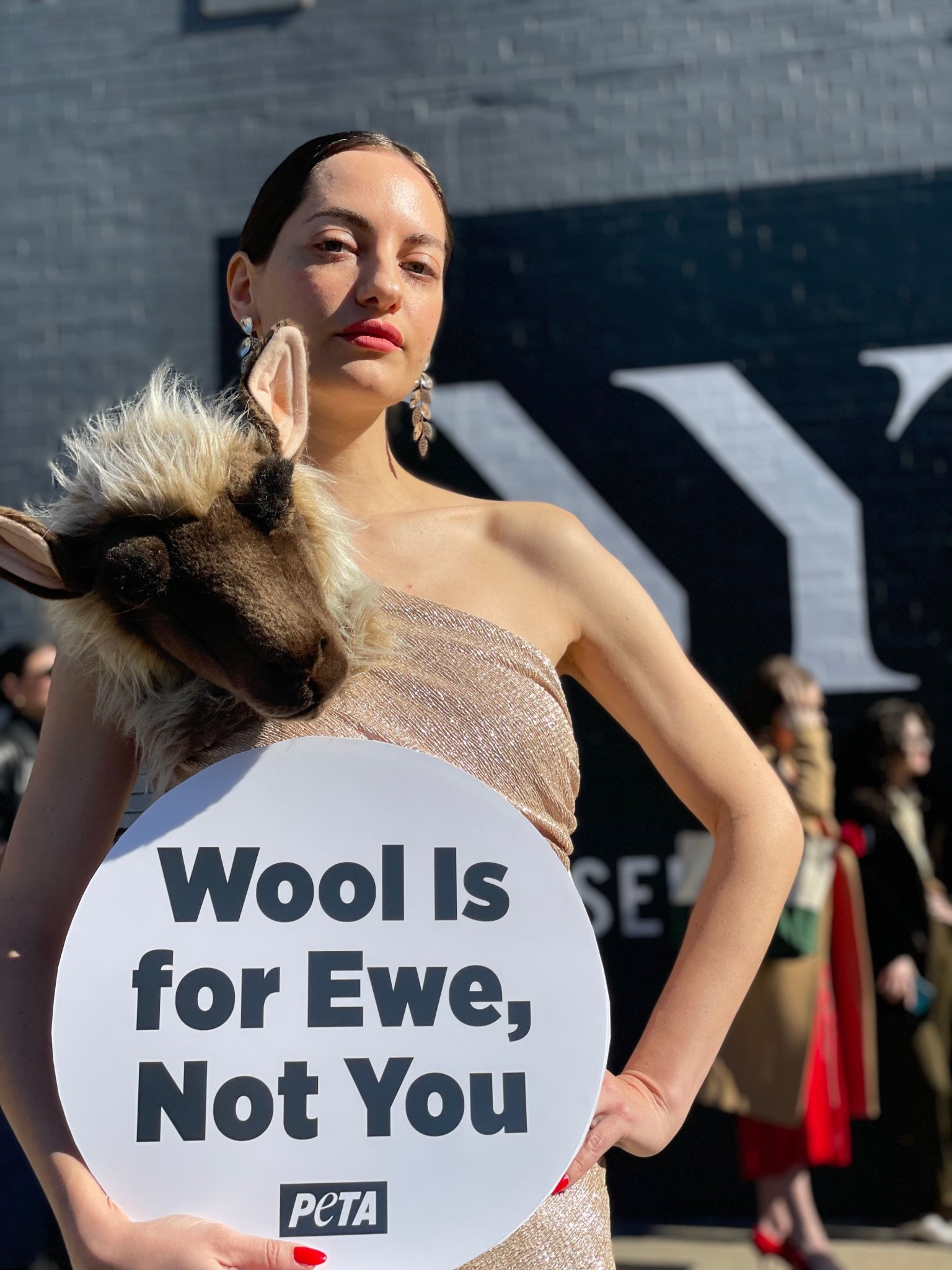 The 'Sheep' Who Crashed New York Fashion Week and Played Off Kylie Jenner's Look
The costume, which included a faux-wool jumpsuit and a realistic, life-size sheep head, took inspiration from the Schiaparelli animal-head line that caught the public's attention when it debuted at the designer's Spring-Summer 2023 couture show in Paris in January.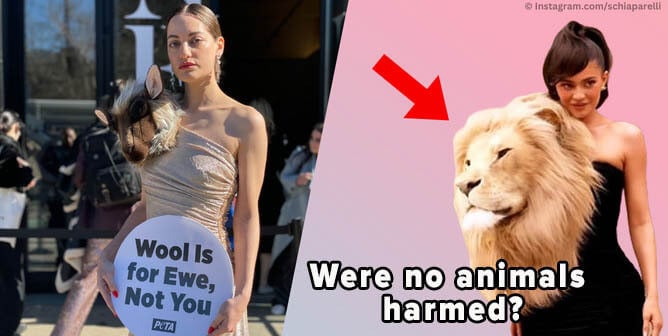 The line featured models wearing shockingly realistic animal headpieces, including life-size leopard, lion (worn by Kylie Jenner), and wolf heads. Many believed the line endorsed trophy hunting, but PETA publicly supported the move, saying:
These fabulously innovative, three-dimensional animal heads show that where there's a will, there's a way—and Kylie's look celebrates lions' beauty and may be a statement against trophy hunting, in which lion families are torn apart to satisfy human egotism.
Now PETA's Fashion Week "sheep" is urging designers and consumers around the world to extend their compassion to include sheep shorn bloody for wool. We're encouraging everyone to stick with 100% cruelty-free designs that showcase human ingenuity and prevent animal suffering.
PETA even started a challenge recently for whoever can design the most creative vegan wool, helping everyone make cruelty-free clothing choices. Don't let a manipulative industry pull the wool over your eyes. Only buy vegan fashion.
Why New York Fashion Week Needs to Drop Wool
Sheep are gentle, sensitive, and social animals who experience pain, fear, and loneliness, just as humans do. Yet due to speciesism and because there's a market for their fleece and skin, they're exploited as mere wool-producing machines.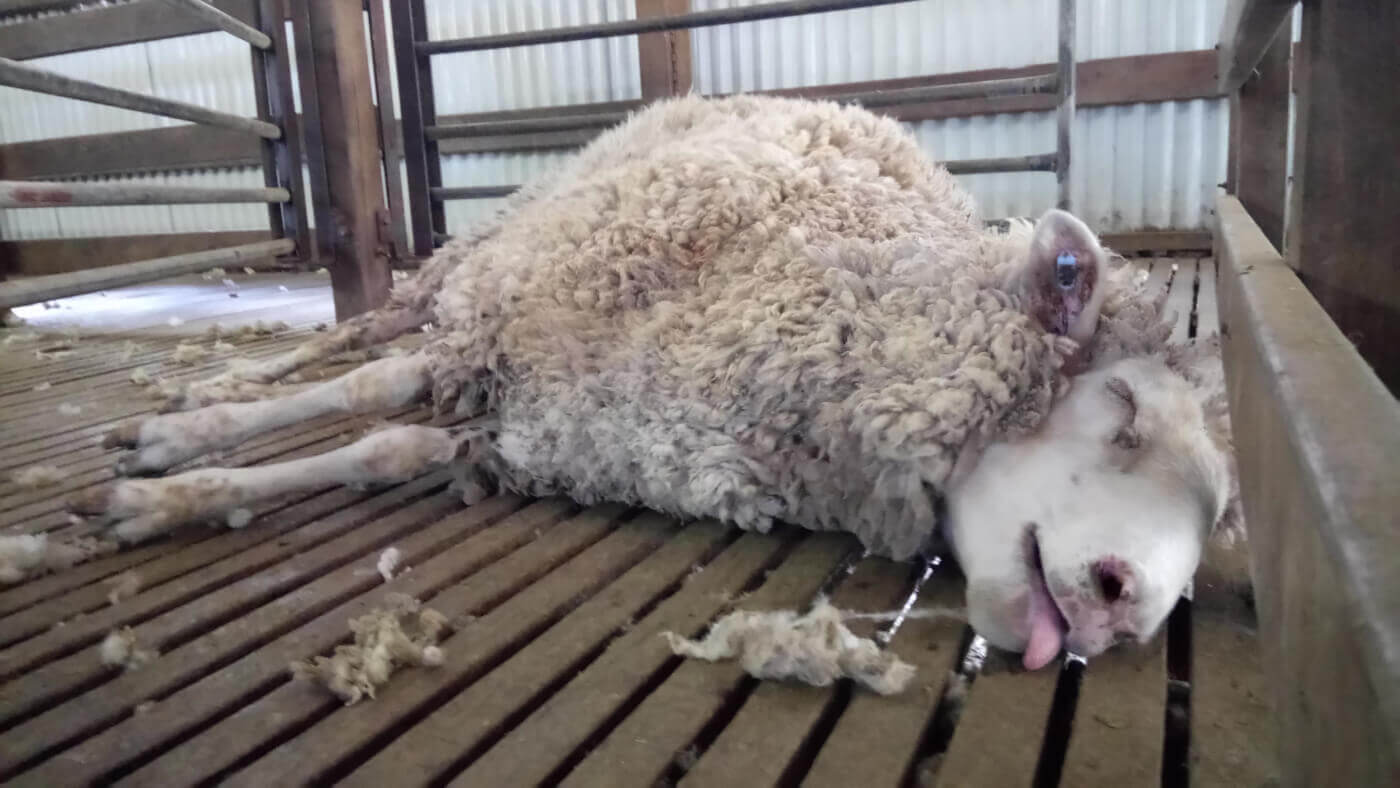 Disturbing eyewitness video footage gathered in 14 PETA exposés of 117 wool operations on four continents reveals that workers in the global wool industry beat, stomp on, kick, mutilate, and throw terrified sheep. This abuse is knitted into the wool coats, hats, socks, and other garments sold in stores.
Also, wool isn't sustainable. Among animals, sheep are second only to cows in the production of the potent greenhouse gas methane. In addition, sheep farming has detrimental effects on local ecosystems. Huge flocks of sheep bred in the wool industry produce enormous amounts of manure, which pollutes the water, land, and air. Studies have shown that sheep dip, a toxic chemical used to rid the animals of external parasites, can poison nearby waterways and kill fish.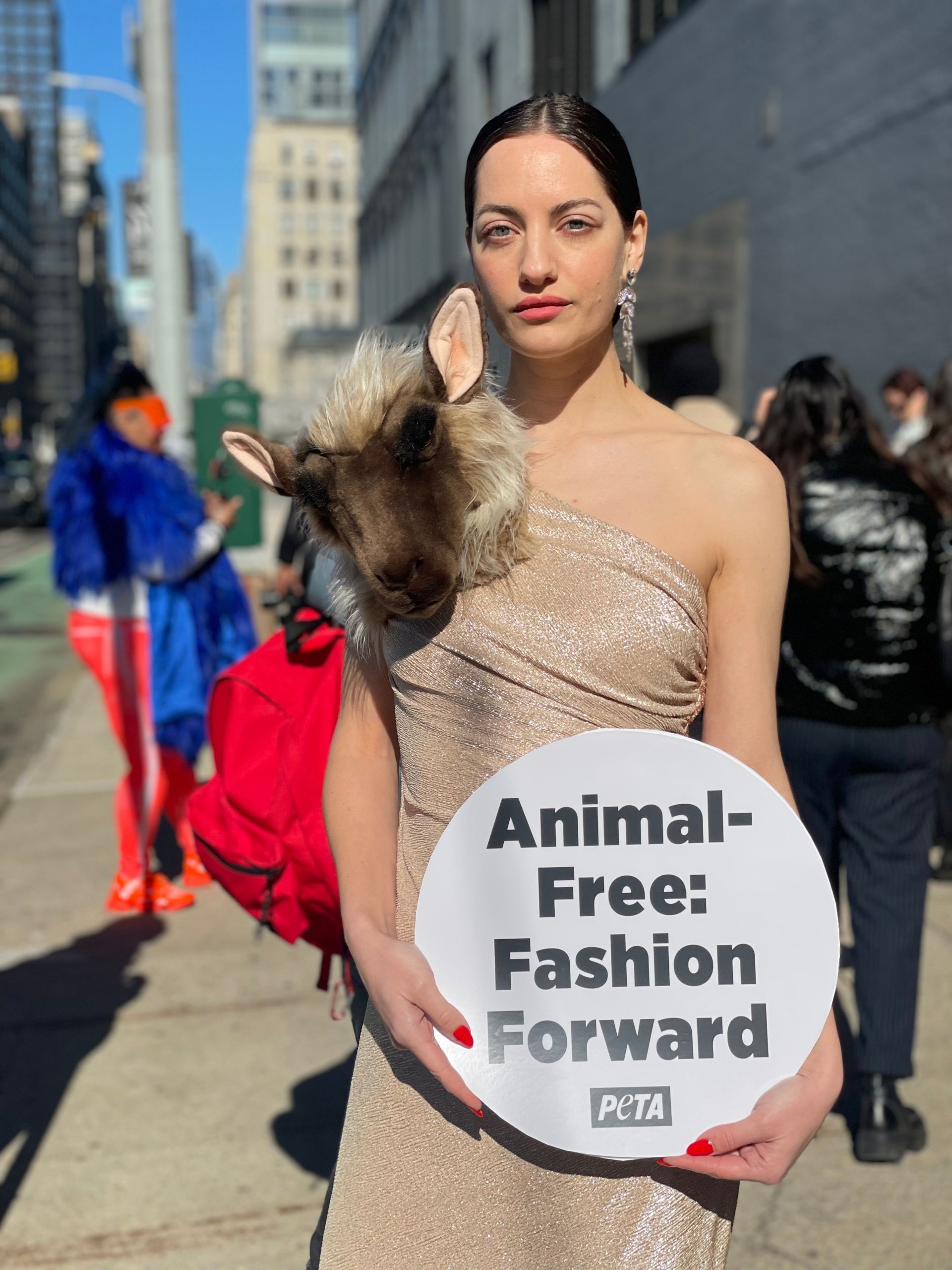 Take Action to Make Fashion Week—and Every Week—Wool-Free and Vegan!
Designers can create cruelty-free clothing, rather than supporting the exploitation, abuse, and killing of sheep. And you can be both kind to sheep and especially fashionable by never buying wool: