Singer Carly Simon has suffered an unthinkably double tragedy after her sisters, Joanna and Lucy, died just one day apart from eachother earlier this week.
The sibling trio were very close, kicking off their music career as the Simon Sisters and releasing hit children's songs such as Winkin', Blinkin' and Nod before Carly eventually went solo.
Joanna, the eldest sister, was a mezzo-soprano opera singer who debuted in the 1962 iteration of Mozart's The Marriage of Figaro at the New York City Opera.
READ MORE: Sophia Grace Brownlee, who went viral on YouTube and the Ellen Show, announces she is pregnant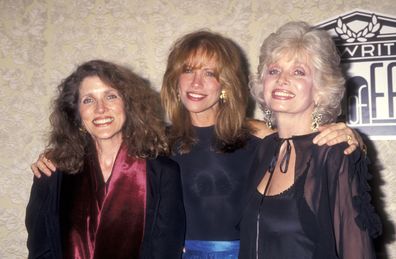 She also performed at the Seattle Opera and with the New York Philharmonic, the Vienna Philharmonic and the Pittsburgh Symphony Orchestra throughout her career.
She suffered from thyroid cancer and died on Wednesday, October 19 in Manhattan, just one day shy of her 86th birthday.
Her younger sister, Lucy, then died on Joanna's birthday the very next day, having suffered from metastatic breast cancer. The 82-year-old was a Broadway composer, best known for her score for 1991's The Secret Garden for which she received a Tony award nomination.
Carly went on to release many hits, including You're So Vain in 1972, of which there was and remains huge speculation about the subject of the song.
In a statement, Carly wrote she is "filled with sorrow to speak about the passing of Joanna and Lucy Simon. Their loss will be long and haunting. As sad as this day is, it's impossible to mourn them without celebrating their incredible lives that they lived."
READ MORE: Alec Baldwin shares tribute for Halyna Hutchins one year after Rust shooting
READ MORE: How Princess Diana saved John Travolta's career with a 15-minute dance
"We were three sisters who not only took turns blazing trails and marking courses for one another, we were each others secret shares. The co-keepers of each other's memories.
"I have no words to explain the feeling of suddenly being the only remaining direct offspring of Richard and Andrea Simon. They touched everyone they knew and those of us they've left behind will be lucky and honoured to carry their memories forward."
The Simon sisters also had a younger brother, Peter Simon, a photographer, who died in 2018 at age 71 after suffering a cardiac arrest and being diagnosed with lung cancer.
For a daily dose of 9Honey, subscribe to our newsletter here.