By David Robinson
Wolves need our help again.
Environmental groups and endangered species conservation advocates applauded a judge's previous ruling that returned federal protections to wolves across the country. The decision emphasized that the U.S Fish and Wildlife Service unnecessarily obstructed the Endangered Species Act by removing protections from wolves.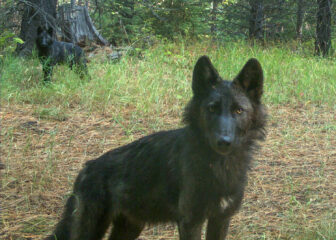 However, gray wolves are still increasingly vulnerable in the Northern Rockies region, where they were delisted by Congress in 2011. In Montana, an individual can kill as many as 20 wolves, and Idaho has no limit. For the first time, Montana is allowing the use of deadly neck snares. Wolves aren't even safe in Yellowstone Park, where according to recent reports, up to 25 have been killed.
Hunters and trappers will likely kill a substantial number of wolves this winter.
The U.S. Fish & Wildlife Service (USFWS) initiated a status review to study whether Northern Rocky Mountain wolves need Endangered Species Act protections. But this could take months to complete. Obviously, the wolves can't wait. Nor should we.
Now is the time to help minimize the FWS' delay in taking the necessary action. For example, you can e-mail the White House and Department of Interior Secretary Deb Haaland. Ask that Endangered Species Act protections be extended to Northern Rockies gray wolves. The Endangered Species Coalition has created a simple link you can use.
Take a few minutes today to add your voice to the critical, timely call for protecting gray wolves. You will be helping to make a difference.
---
This post originally appeared on the Endangered Species Conservation Site.