US rapper Post Malone has cancelled his upcoming show after being hospitalised with "stabbing pain" from a nasty stage fall last weekend.
The Sunflower singer, 27, was forced to postpone a concert in Boston after taking the tumble, telling fans he was having difficulty breathing and had sought urgent medical help.
In a post on his Instagram Story, the performer – real name Austin Richard Post – revealed he was in the hospital a week after his mid-concert fall.
Watch the video above.
READ MORE: Freeze Frame: The haunting final photo of James Dean before the late icon died in a car crash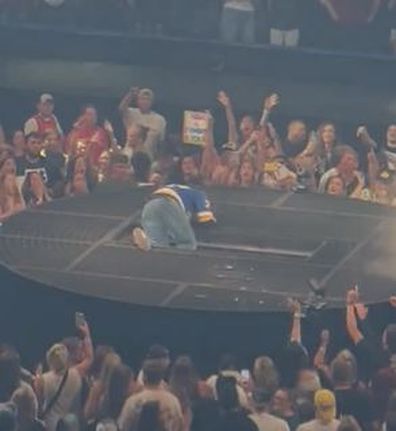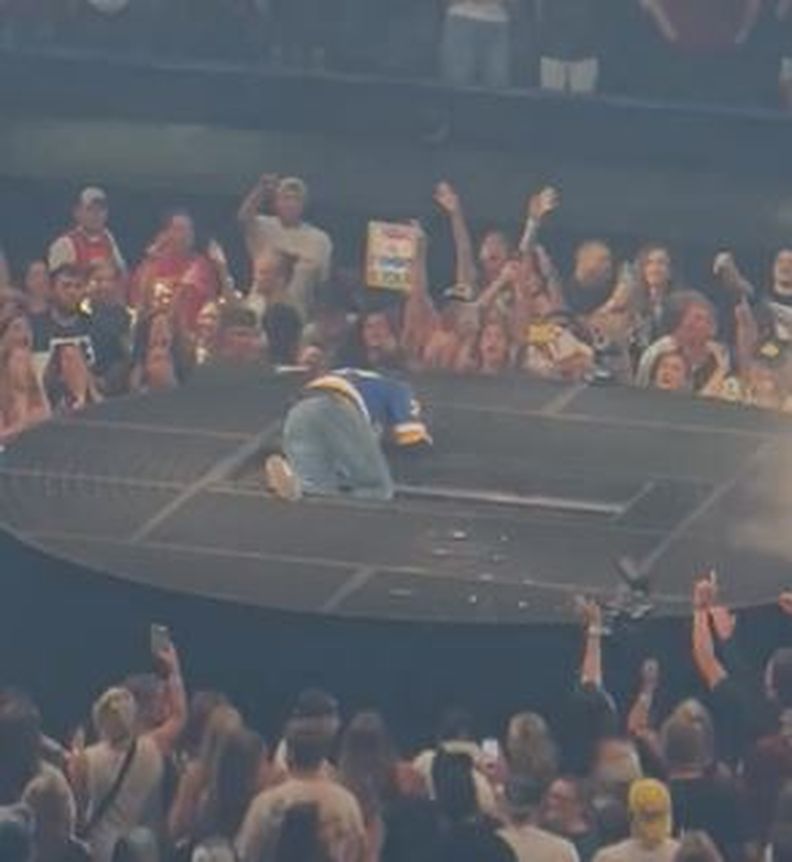 READ MORE: Johnny Depp reportedly 'not exclusive' with former lawyer girlfriend Joelle Rich
"Boston, I love ya'll so f—ing much. On tour, I usually wake up around 4 o'clock PM, and today I woke up to a cracking sound on the right side of my body," he wrote in the post.
"I felt so good last night, but today it felt so different than it has before. I'm having a difficult time breathing, and there's like a stabbing pain whenever I breathe or move. 
"I'm in the hospital right now, but with this pain, I can't do the show tonight. I'm so f—ing sorry."
The rapper apologised again to his fans and assured them he would reschedule the postponed concert as soon as possible. He signed the post as "Love, Austy."
His message comes just one week after he stepped into an open trap door while on stage in St Louis, Minnesota.
Video of the incident shows the singer walking down a ramp and stepping into a hole which wasn't properly covered.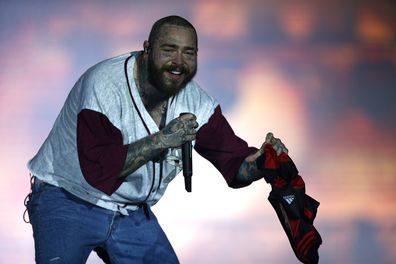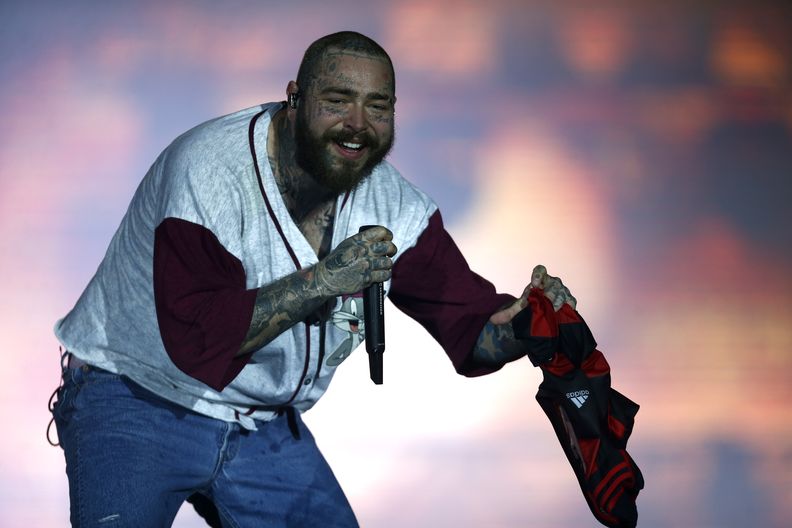 READ MORE: Singer blasts Ellen DeGeneres as 'manipulative and self-centred' in bombshell interview
His face and body appeared to slam the ground and he was seen lying on the floor in pain.
The trap door apparently holds his guitar and a chair for during the acoustic part of his concert – however it was unclear why it was still open when Malone fell in.
Medics attended to him for several minutes on-stage and he went backstage for 15 minutes, before resuming the rest of the show.
Malone even went on to assure fans he was okay after the concert had ended, writing on Instagram at the time: "Everything's good, they gave me some pain meds and everything."
A message from the venue in Boston simply cited "unforeseen circumstances" as the reason for cancellation.
Since making the Instagram post about his hospital visit, the musician has not provided a further update.
For a daily dose of 9Honey, subscribe to our newsletter here.