One simple update to Facebook may be the closest Meta has ever gotten to giving users a quick and relatively simple way of accessing the metrics it uses to hit them with targeted ads.
On Tuesday, Facebook parent company Meta announced it was updating Facebook to revitalize the "Why am I seeing this ad?" feature. This can be accessed on the app through the ellipses symbol on the top of each sponsored post, and now displays various details about what parts of your identity led to the targeted ad showing up in users' feeds. In a blog post, Meta said the update adds information about certain topics about users' activity "both on and off" Meta's apps and services. Meta said it should be expanding this feature to Instagram some vague time "in the future."
In the blog post by the company's director of ads Pedro Pavón, Meta showed that the new transparency feature breaks an ad down into two categories: "Advertising choices," or what product categories the company is trying to target, and "Your activity," AKA what kinds of posts or pages you or your friends interacted with that Meta is telling other companies you're a prime hit for an ad. The new feature also shares that Meta knows you visited websites, used apps, or interacted with products related to the ad in question.
The update had not yet gone live on my Android phone as of time of reporting Tuesday afternoon, ET. The previous iteration of the "Why am I seeing this ad?" did not break down what parts of your activity was centered on Meta's apps or services, or which were based on what advertisers are looking for. For instance, when looking at a New York Times post on my Facebook feed, the app said I've "been on a hashed list" that the Times used. I've also "shown interest in Fitness and wellness, friendship, and more." Another ad for a pharmaceutical company says that Meta has included me in a product category for household income that's at the top 25% of my zip code (which is simply untrue). In any of these cases, Facebook says I can remove myself from that or any other category Facebook has decided to lump me into.
G/O Media may get a commission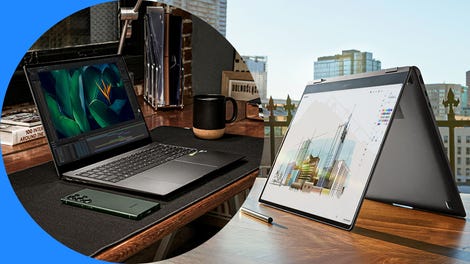 Pre-order now
Galaxy Book 3 Series
Available February 24
Each new laptop model comes with a free storage upgrade. The 1TB version of each is priced the same as the 512GB version which basically means the 1TB version is $200 off.
You see, Facebook knows a lot about me. It knows my birthday and family, obviously, but it also knows I frequently travel, it knows when my friends' birthdays are near, that I'm friends to soccer fans, and on and on. This isn't everything they have on me. After all, Meta collects information from outside its native apps as well. But it is a fair bit of information that I can request Meta to stop using on me as I peruse its products.
Meta said this new update is due to advice from "external privacy experts and policy stakeholders" who told the company it needs more transparency for its machine learning models. Pavón wrote this update will make users feel "more secure" while increasing the company's accountability.
Of course, the new feature doesn't give you the true breadth of information that Meta holds on its users. It doesn't show which pages you interacted with in different categories, or how often and much time you spent on a page for the algorithm to flag you for a product.
That's not to knock the progress, although it has only come after years and years and years of Meta keeping its opaque data gathering operation under lock and key. It also does not give a full glimpse at the enormous, shadowy world of data brokers. However, Meta's new tool is a step in the right direction, even if it only comes after Meta's ad dominance has slipped dramatically.