Veteran Hollywood star George Takei turned 85 this year and marked almost seven decades in the industry. But don't expect him to take his foot off the accelerator any time soon.
Speaking to 9Honey Celebrity to promote his new animation Paws of Fury: The Legend of Hank, the beloved Star Trek alum said retirement was not on the horizon for the time being.
"What do I do?" he tells laughs while promoting his film in Sydney. "I mean, even when we have enforced retirement like a quarantine, I used that time to keep on doing what I keep on doing. And I intend to keep on doing what I'm doing. Pandemic or not."
READ MORE: 'Latest blow' for Harry and Meghan as duo 'demoted' on royal family's official site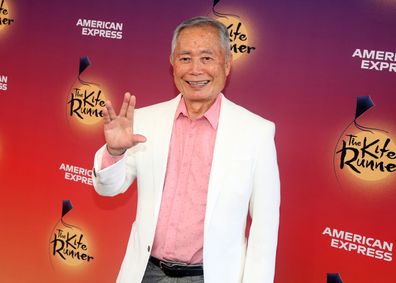 While in lockdown during the pandemic, the Japanese-American actor used his time to write two books. One is a graphic memoir based on Takei's childhood experience in the wake of Pearl Harbour, where he and 120,000 of his people were put in prison camps following the devastating bombings.
"I don't believe in wasting time," says Takei, who is best known for portraying Lieutenant Hikaru Sulu in the Star Trek franchise. "I wrote two books. I've got a book out right now, which is a bestseller called They Called Us Enemy and it's based on my childhood." 
READ MORE: Actress details heartbreaking custody agreement
"I have a manga version of my autobiography, not just about my childhood and the internment camps, but my growing up and the career that I had," he adds. "It's not all Star Trek, but Star Trek is a major part of it. That book will be coming out in 2024. So I made good use of my pandemic quarantine."
Pandemic or not, Takei sure does utilise his time efficiently. This year alone, he completed four projects for the big and small screen, one of which is the feelgood movie Paws of Fury: Paws of Fury: The Legend of Hank.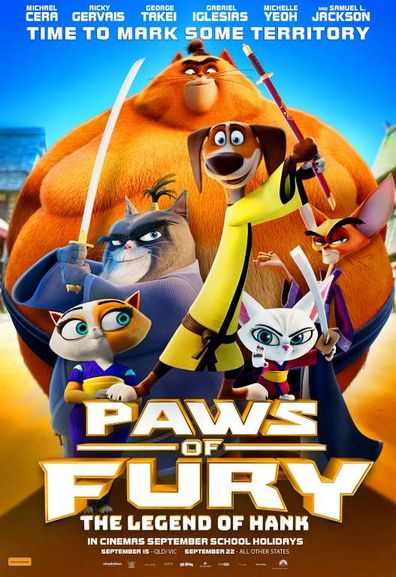 The film is about a down-on-his-luck dog named Hank (voiced by Michael Cera) who finds himself in a peasant village full of cats that need his protection from the evil top cat and warlord Ika Chu (voiced by Ricky Gervais).
Hank undergoes some training with washed-up samurai master Jimbo (voiced by Samuel L. Jackson) and soon enough both cats and dog learn to co-exist in the village.
READ MORE: Woman ordered to hand racy photo album over to ex-husband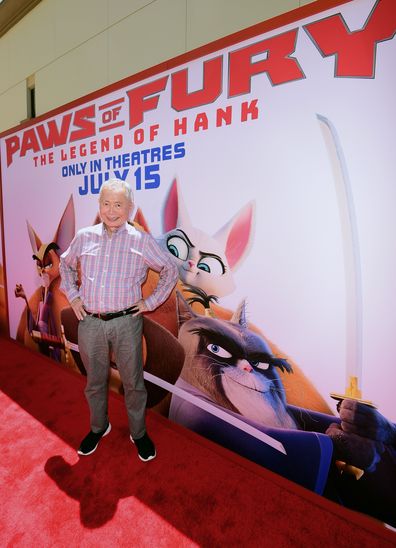 But the warlord wants to create disharmony among the town so the cats can move away from his kingdom, so he looks to his sidekick, Ohga (voiced by Takei) to wreak havoc. The only problem is Ohga may be big and burly, but he is a big softie. 
"It's a land of all cats – farmer cats, fishermen cats and peasant cat. And I work for the lord of the land, Ika Chu. He's a teeny tiny cat, a wee cat, but with an ego as big as Mount Fuji," Takei explains.
READ MORE: Jay Laga'aia reveals advice he gave his children when they embarked on acting careers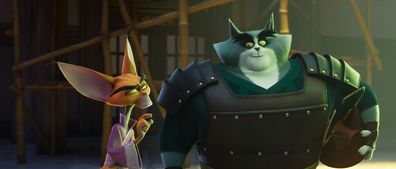 "But there's a village of poverty-stricken peasants that's in the view of his terrace, and he wants to get rid of it. And me, as his right-hand man, has the job of getting rid of that. And you know how cats and dogs get along? And therein lies the problem."
Thankfully, the film's ultimate message of acceptance and togetherness is what shines through, Takei says.
READ MORE: Luke Hemsworth's new film Bosch & Rockit is taking parents off their pedestal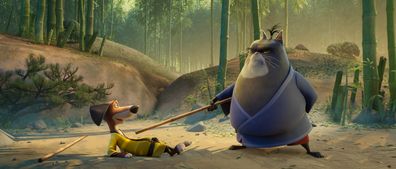 "It's opposites and diversity coming together," he says. "Cats and dogs can get along. The dog is the saviour and the little, egocentric lord cat becomes an understanding one, and then I get to flex my muscles to make everyone happy again."
READ MORE: Action star Simon Pegg pivots to animation in first full-length animated film by AppleTV+
With a career spanning more than six decades, Takei is no stranger to voiceover work – it was his stomping ground as an aspiring actor when he was in his late teens. 
"My whole career has been not just movies and theatre, but also voiceover work. We did Star Trek as an animated series as well," he concludes. "It's been a continuous rise."
Paws of Fury: The Legend of Hank is in cinemas now.
For a daily dose of 9Honey, subscribe to our newsletter here.